REC.AVIATION FLYIN - PINCKNEYVILLE 1999
After the initial weather worries, I made it to the 1999 Rec.Aviation flyin, where many Ilk were gathered and arrived in interesting and unusual aircraft. I shot three rolls of film whilst I was there...and unfortunately I ran out of film! Here is a selection of my photographs from the fly-in. In my humble opinion, the P'ville flyin is the highlight of the aviation calendar. I got to meet the people who until now had just been names and text in the rec.aviation groups, and find out that they really are as obnoxious as they seem to be on the 'Net ;-) Many thanks go to John and Mary Johnson for putting the flyin on! Especially John's homebrews. They made the evenings go very well!
This page contains photographs of a number of aircraft that came to the flyin. Everything from the usual Cessnas and Pipers to Stearmans came to the flyin. There was even a bit of a Grumman Gang that showed up!
John Ousterhout has more photographs of the flyin. If you've got some flyin photos from PJY, let me know and I'll put a link on this page.
-- Aircraft Photographs --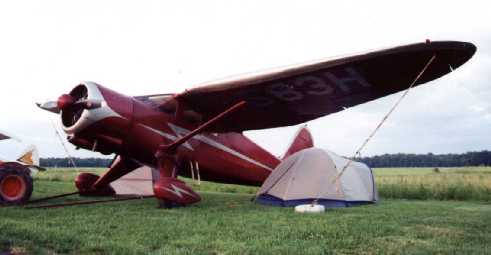 Our host, John Johnson, has a gorgeous Stinson Reliant. Weighing in at around 2 tons this is quite some taildragger! John has two other Reliants (disassembled) in his hangar, at least one of which he hopes to restore.

| | |
| --- | --- |
| | |
| | A number of Van's RV aircraft came to the flyin. Top left is N4ZW, an RV4 (which had been repaired by the new owner after the last owner groundlooped on a high-speed taxi test). Top right is an RV6a, the nosedragger version of the side-by-side RV6. On the left is an RV4 with the 6a in the background. |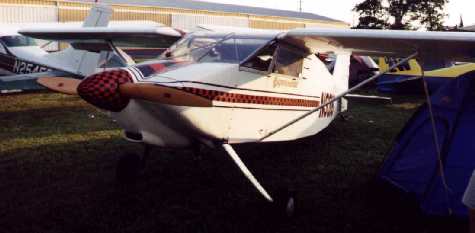 The Wittman Tailwind is a boxy looking taildragger which has a surprisingly good cruise speed. This one parked up in the camping area along with the rest of us spamcans! Notice how tiny the Wittman's ailerons are (you can see the right aileron deflected down on the left of the picture).

The TriPacer contingent arrives. TriPacers are affectionately called the Flying Milkstool - and perched on their tall landing gear, you can see why!
Top left: A verrry nice P210 taxies up for fuel. It then goes on to chase an innocent 170B off the taxiway (top right). But boy what a panel! A full stack of King avionics, weather radar, stormscope, Rolodex-type (single needle with odometer type altitude) altimeter and an HSI.

Lots of people drooled over this panel I can tell you!
| | |
| --- | --- |
| From high and fast to low and slow: the Rotax 912 powered Buccaneer seaplane. This is a fun machine, and I got to ride in it on Sunday (and we did a water landing too). The Buccaneer is amphibious with retractable landing gear. Badwater Bill and Zach Grant, (who owns this aircraft) discuss the aircraft, and bottom right, the interior of the Buccaneer. | |
| | |


A two-holer Fly Baby (these are normally single seat.)


The Grumman Gang. On the left is Tigger, Sydney Hoeltzi's AA5B Tiger. On the right is the Grumman which I flew from Houston, an AA5A Cheetah.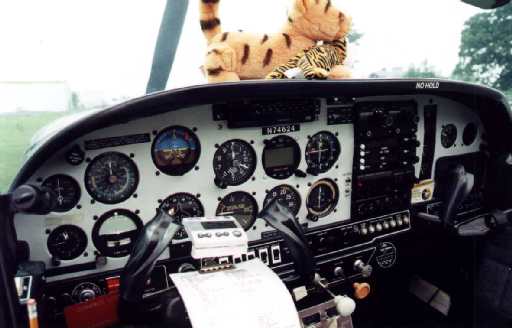 Tigger's instrument panel. A very nice IFR setup. The interior of Tigger is very well kept.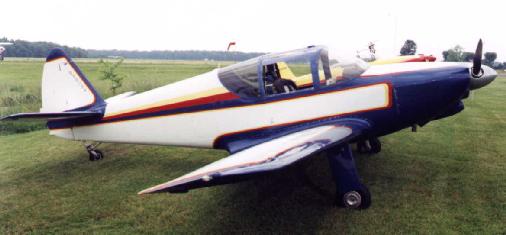 A Swift. This is a 2-seat retractable gear taildragger, and this one is in beautiful condition.



A Taylorcraft L2 observation aircraft.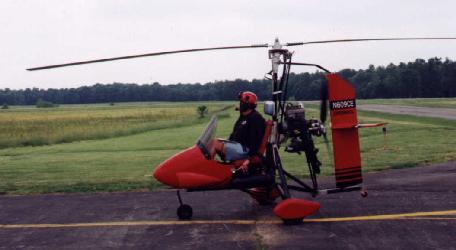 Part of the rotor contingent! Unfortunately I didn't get a picture of Craig Wall's ultralight gyro, but here's another one that flew in. (John Ousterhout did get a picture of the ultralight - go to his page to take a look at it).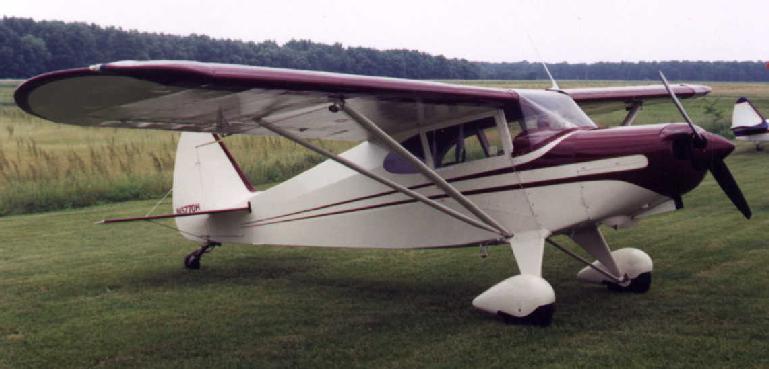 A Piper Pacer.
An Acro Sport. This must be pretty wild to fly! Too bad it's a single seater...

A Stearman flew in from Carbondale. Unfortunately, it suffered a groundloop on rollout, but fortunately this resulted only in some minor scrapes to the left aileron which made contact with the asphalt.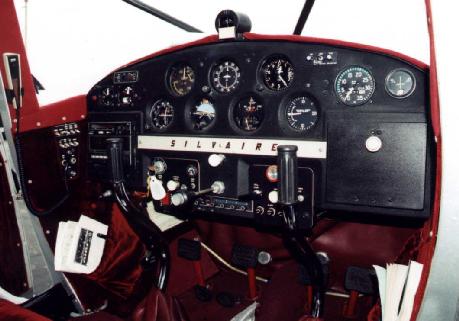 Would you believe it? An IFR-capable Luscombe Silvaire! (See my other Pinckneyville page, link at the bottom, for a picture of the whole plane).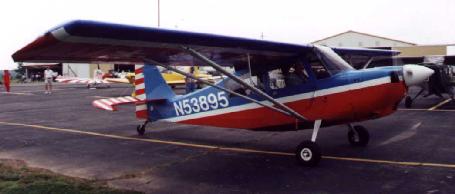 A Decathalon. This looks like fun!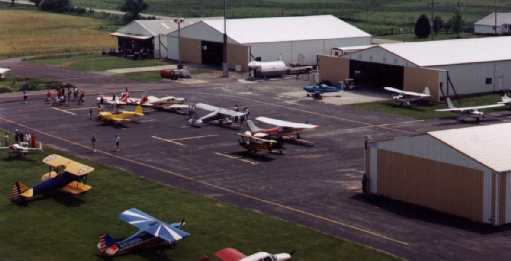 And a picture of some of the flyin: JRJ's hangar is the furthest one away. In the photo is a Decathalon, a Stearman, next to the Stearman is a Long-Eze, then behind that two RV's (a 4 and a 6a), a Luscombe Silvaire, various Cessnas, a Mooney, a Grumman Yankee (one of the five Grummans present at PJY over the weekend, but I think the Yankee is based there) and a TriPacer.

Finally, I have to have a photograph of my mount, the only camoflague airplane at the flyin, and part of the Pinckneyville Grumman Gang.
---
All photographs (c) 1999 Dylan Smith. Permission for personal use is granted to members of Rec.Aviation.* - have fun!
[The Ilk at PJY]
[X-Country: HOU to PJY]
[Back to Flying]
[Home page]